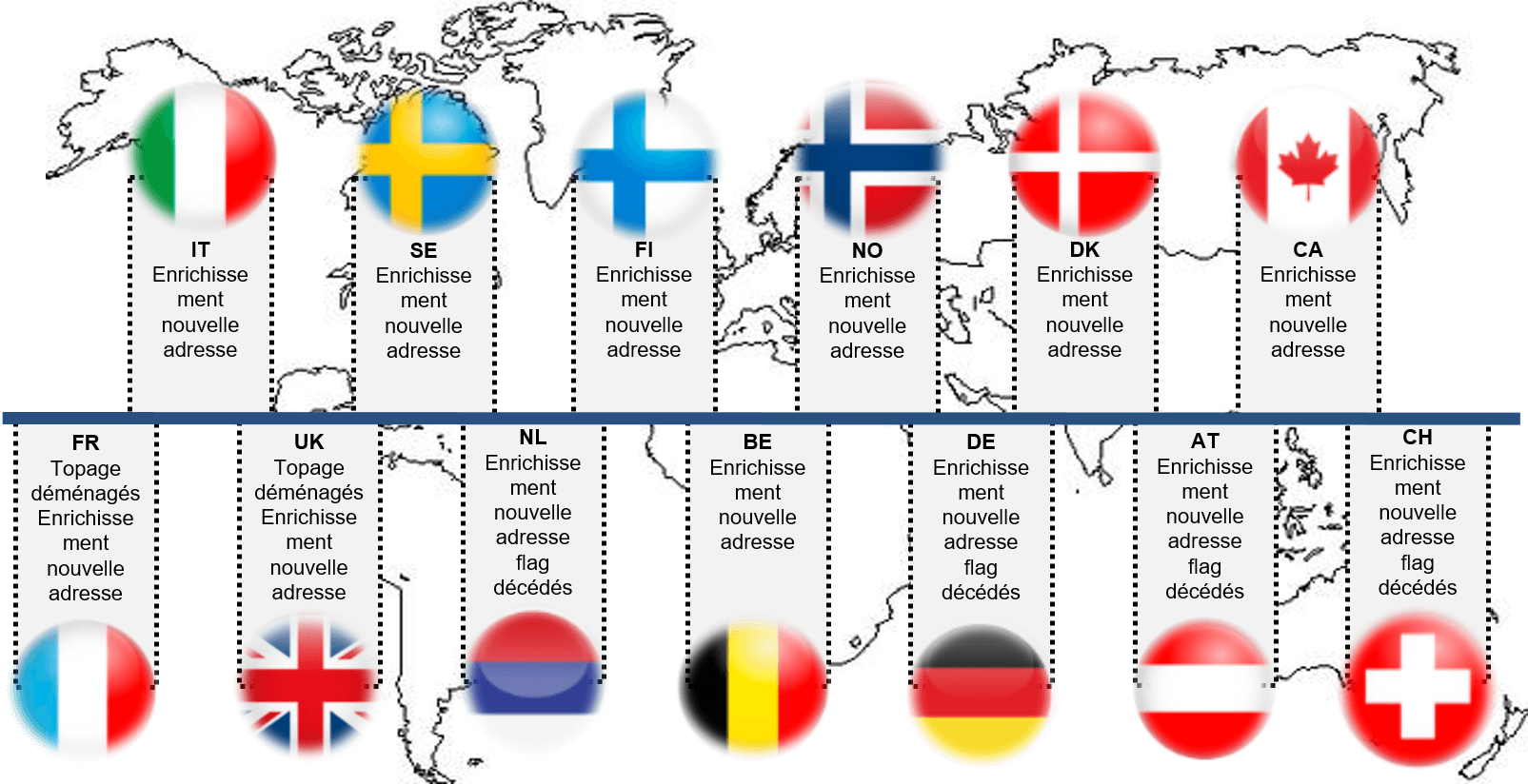 Which stakes ?
Every year, three million French people of all ages and social backgrounds choose to move, which represents around 10% of households. Although slightly higher than in France, the trend is similar in our neighbours across Europe.
The reasons why people move are in the majority of cases driven by a family event such as marriage, birth, divorce or death, which triggers the decision to move - thus, over the course of a lifetime, we move on average just over four times.
Various studies have shown that the likelihood of changing dwelling decreases with the age of the reference person in the initial household. For example, almost a third of moves are made by people under 35 years of age. In addition, the poorest and youngest households are the most mobile.
What about companies? They too may have to change location, especially for large companies, for which the relocation rate is generally higher than for SMEs. The reasons that push companies to move are of course the need to expand, but also the desire to minimise fixed costs (taxes, bringing premises up to standard, etc.), or the establishment of partnerships, or the search for a better working environment or a prestigious location.travail ou d'un prestige de localisation.
Our Solutions
Among our range of enrichment services on your B2C data in France and abroad, which will be optimised thanks to the restructuring and harmonisation of your data carried out beforehand, we can offer you the identification of people who have moved, with an enrichment of the new address when it is available, and sometimes also the identification of people who have died via the Moved Databases maintained by the local posts of more than 12 countries throughout the world (e.g.: Germany, the UK, the Netherlands, Belgium, Switzerland, Canada, etc.)
This approach also exists at the level of B2B data, making it possible to identify companies that have moved or ceased their activity, with a record of liquidations or receiverships.
An asset for your data
Identifying contacts who have moved, whether for B2C or B2B data, will primarily reduce the cost of your undelivered mail (UDM) by flagging and removing old addresses.
With the enrichment of the new address, when available, this treatment will allow you to keep in touch with your customers and prospects, as well as to recover the associated potential turnover.
Information on the financial health of a company will enable you to make better decisions about the soundness of the company and the sustainability of your business relationship by identifying and ruling out companies that are at risk due to liquidation or cessation of business.
Geographical scope
France
Europe and international (over 12 countries worldwide)
Implementation
Service bureau / One shot mode